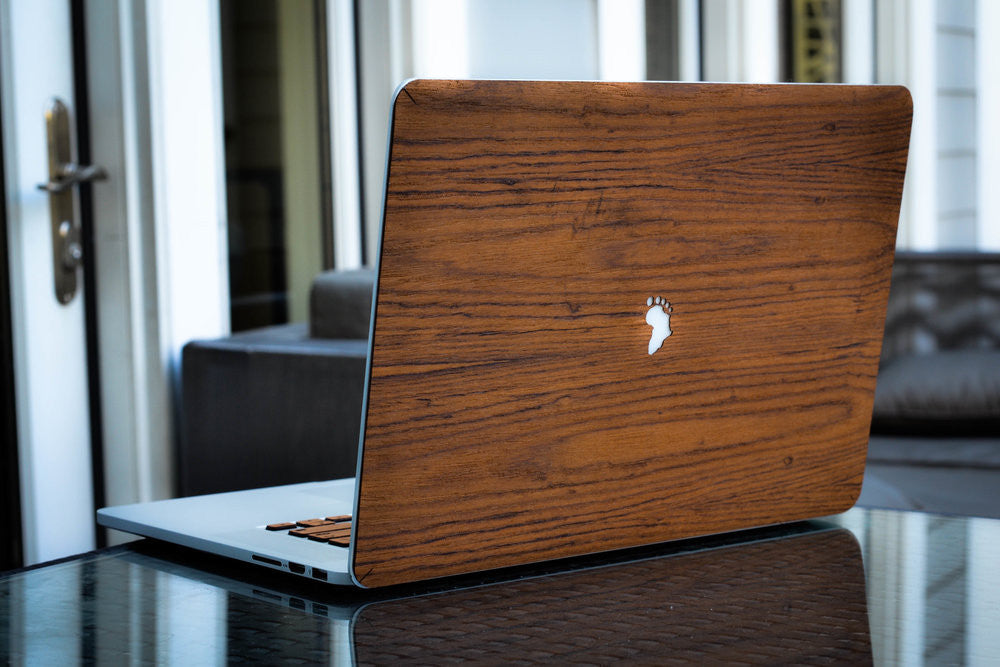 MacBook Skin Cover
Regular price $44.99 Sale
MacBook Teak Skin with Pressure Sensitive Adhesive
Yes, this is real wood! Made from high quality real Teak veneer with a 3MÈ pressure sensitive adhesive backing. Just peel and stick!
Includes one real wood MacBook skin
Natural hand rubbed wood finish
Finished with a high quality natural and beautiful Danish Oil. The slits in the corners allow the wood to wrap around the curves of the MacBook top. Please note: the Pro 13" and the Pro 15" (older, non-Retina versions) have kerf cuts (thin vertical cuts) along the left and right edges to help the wood bend around the larger curve of these two devices.
Please double check that you are ordering the correct size. The Macbook Pros with Retina display are different than regular MacBook Pros.